About Felleskjøpet Rogaland Agder
Felleskjøpet Rogaland Agder (FKRA) is a cooperative owned by 8000 farmers and are a leading supplier of animal feed, fertilizers and machinery for the farmer. FKRA is at the forefront of agricultural development, and a clear market leader in several of our business areas.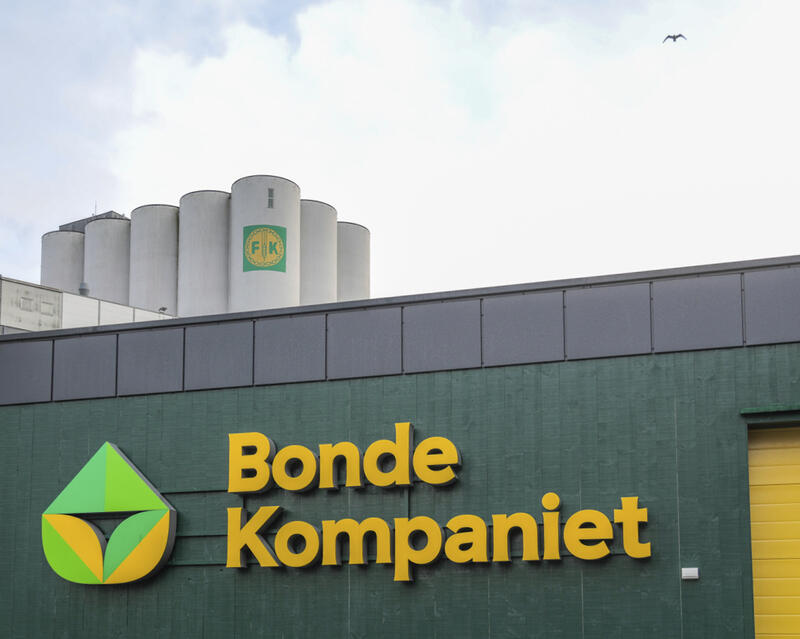 Our production facilities
FKRA produce and sell animal feed, fertilizers and seed products. Our production facility is Norway's largest animal feed production plant, located in Stavanger.
Our goal is to contribute to the farmers being able to maximize their end result.
Our core values and history
We strive at being the most attractive and dynamic cooperative company for our customers. Our core values are to be reliable, efficient and innovative.
Our history goes back to 1899, when visionary farmers the established their own company to purchase seeds and raw materials needed for farming at a good price.
Today, FKRA is a significant company in the well known food production and gastronomy cluster in the southwestern part of Norway.
Our trademarks
At our feed production plant in Stavanger we have well known trademarks like Formel (ruminants), Format (pigs), Kromat (hens and chickens), as well as special feeds for special high quality products.
Our FK centers
At our 3 regional FK centers, located in Kristiansand, Haugesund and Klepp, FKRA offer a complete range of goods and services.
In our market area we also have 5 workshops and part warehouse in addition to a large mobile service apparatus. We have sales departments for tractors, machines and equipment, in addition to indoor mechanization and specialist consultants on compound feed.
FKRA also have a testing and research farm located at Klepp.
Our BondeKompaniet shops
Our 21 BondeKompaniet shops and online store are aimed at both private customers and the professional farmers. BondeKompaniet is the farmer's own shop, owned by farmers in Rogaland, Agder and southern Vestland.
The BondeKompaniet shops are spread throughout our region from Kvinnherad in the north to Tvedestrand in the south.